The Bone & Joint Clinic is a medical and surgical orthopedic practice
dedicated to providing general and specialized orthopedic care
Welcome to The Bone And Joint Clinic
If your bones, muscles, tendons, ligaments, or joints are injured – even if it's a common problem – you owe it to yourself to seek the very best in orthopedic care. As a specialist orthopedic practice in Nairobi, we're a proven leader in the diagnosis, treatment, and rehabilitation of general and specialized orthopedic conditions.
Our services include treating all aspects of orthopedics including joint replacement surgery, conducting arthroscopy, treating bone trauma, spine, hip, knee, foot and ankle surgery, pain management, physiotherapy as well as paediatric orthopedics.
Complete Care at Your Convenience
Bringing Life to Your Bones and Joints
Compassionate, modern orthopedic care is the hallmark of our practice. Conveniently serving Nairobi county residents, as well as clients from other counties in Kenya and the region, we treat a complete range of orthopedic injuries and problems affecting all parts of the body.
Staffed by a highly skilled, board-certified orthopedic surgeon, The  Bone & Joint Clinic  provides complete orthopedic care, offering the latest advancements in surgical and non-surgical treatment options tailored to your unique problem and circumstances.
We offer specialized orthopedic treatments including arthroscopy; joint reconstruction, ankle replacements; hip, knee and shoulder replacements; as well as trauma and fracture repair. We treat sports-related injuries of the hand, wrist, foot and ankle and injuries involving the musculoskeletal system.
Whatever your orthopedic problem, Dr. Nicholas Okumu at The Bone & Joint Clinic can help you become pain-free and active again. Request an appointment online now or call us on (+254) 110-249949.
Book online and get 50% off on consultation*
*For the next 1 month (ending 25th June), book your appointment through the website and use the promo code BNJ2023 and you will qualify for the discount.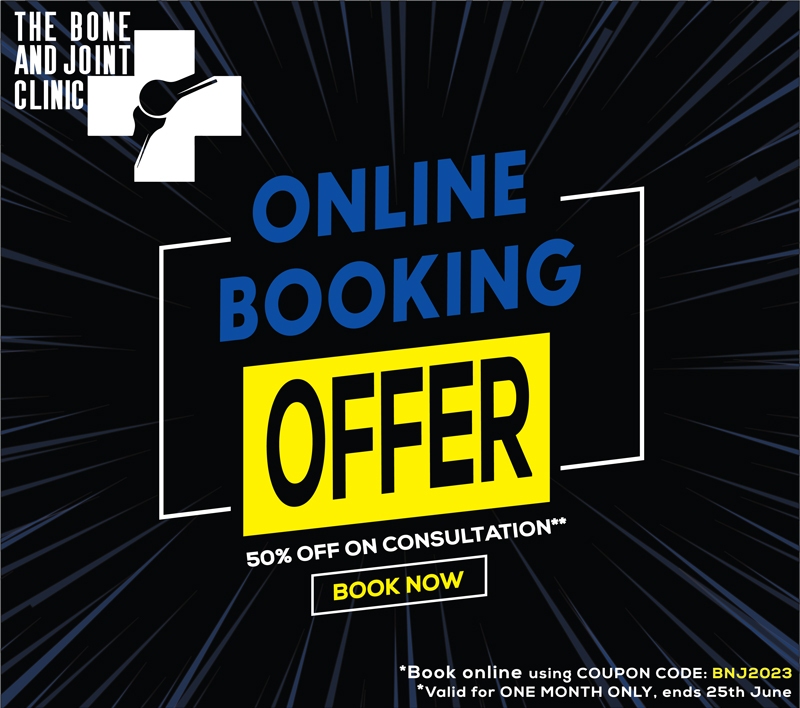 Fill in the Form Below and Ask Your Queries